It's the name of the piece of theater we've been applaud saturday evening at Le Café de la Gare. The place was very nice, there was danse courses all around.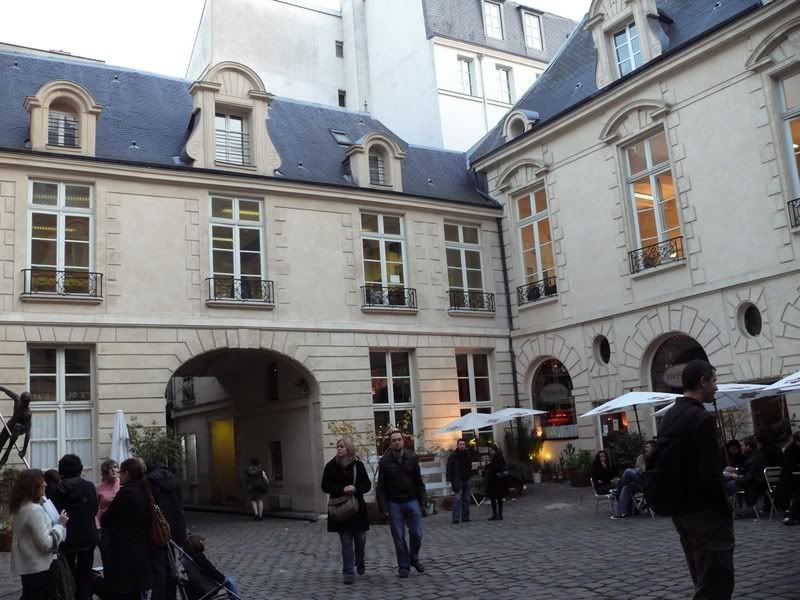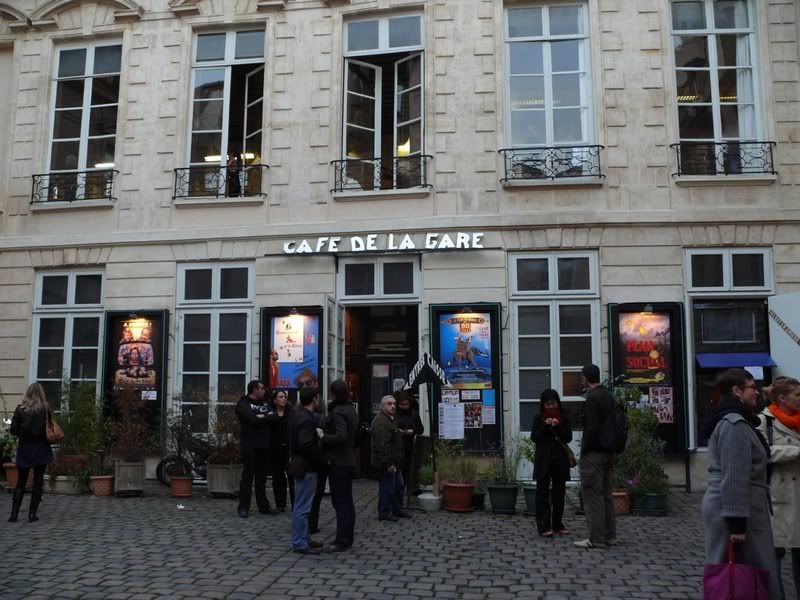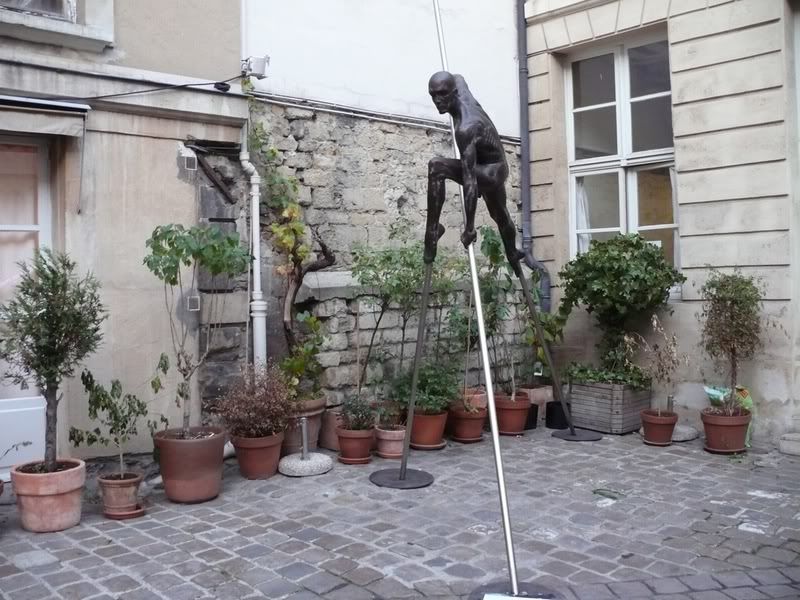 We've taken our tickets and went to this place for a drink.
Around 6.30pm, after a short queue, we've been in...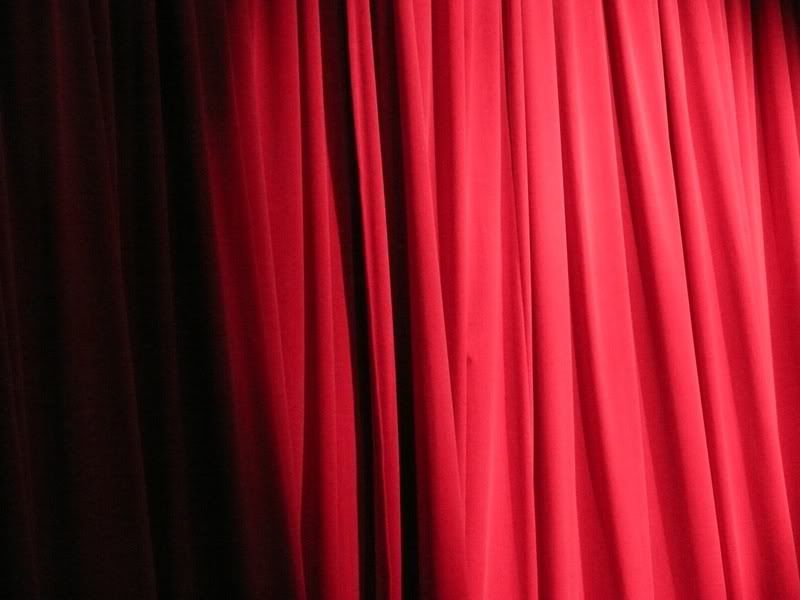 The piece was very funny for people who watched american series...
The night was there when we went out and Beaubourg had beautiful light.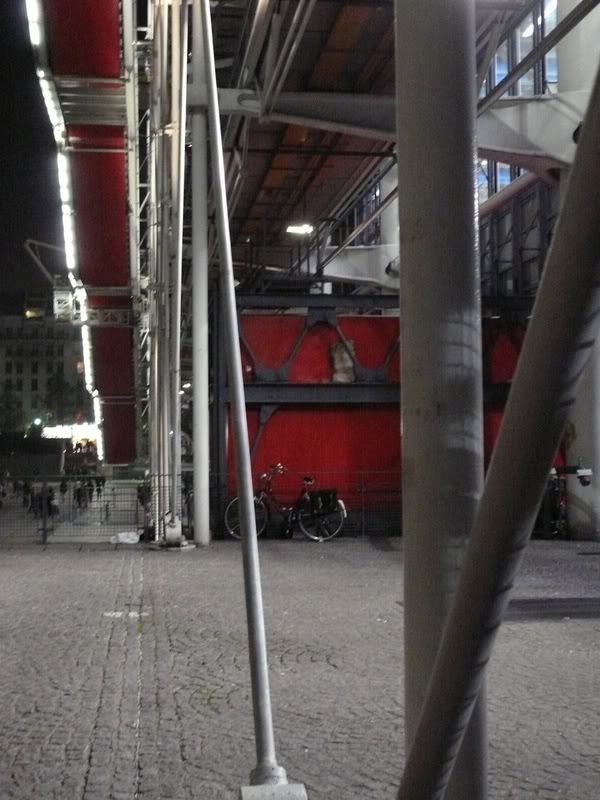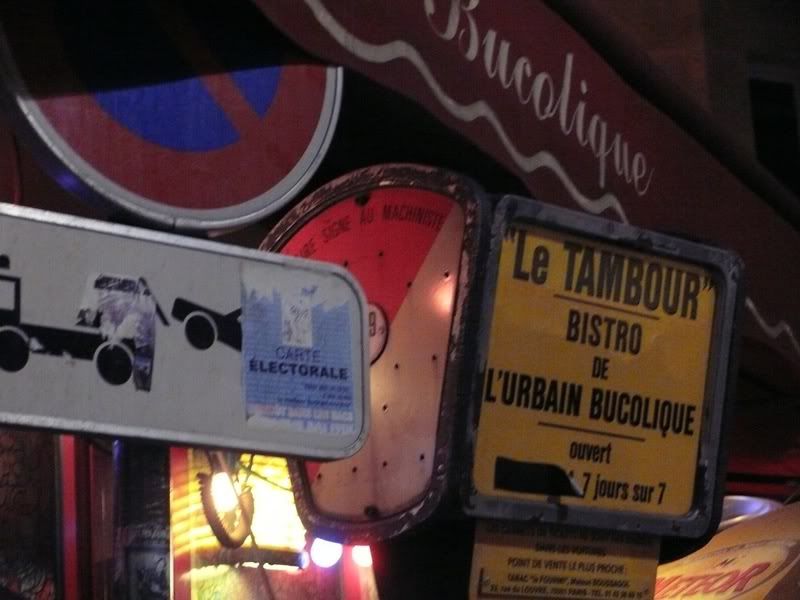 We've been in this nice bistrot for diner...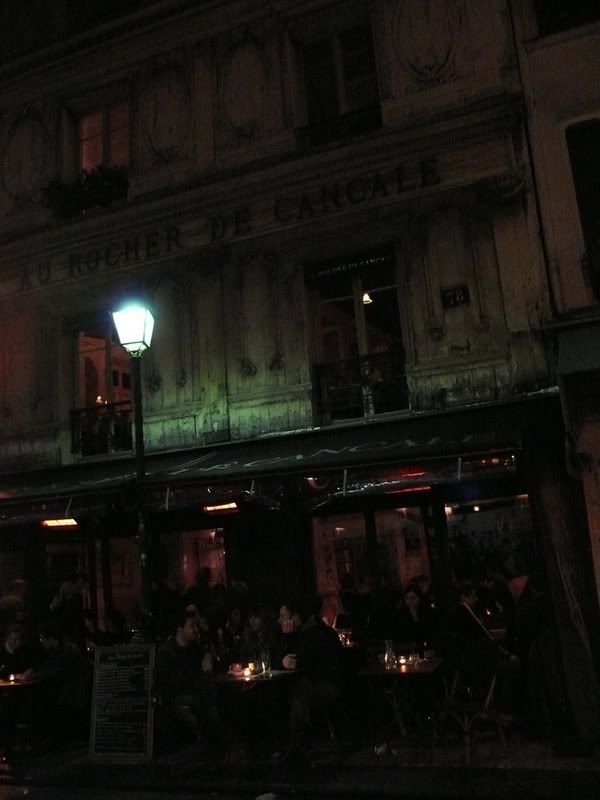 Then we walked, looking for a nice place for the end of the night. The walls of the buildings were pretty...