It's a bit unusual... Generally, we take pictures with them, but today, they are my models...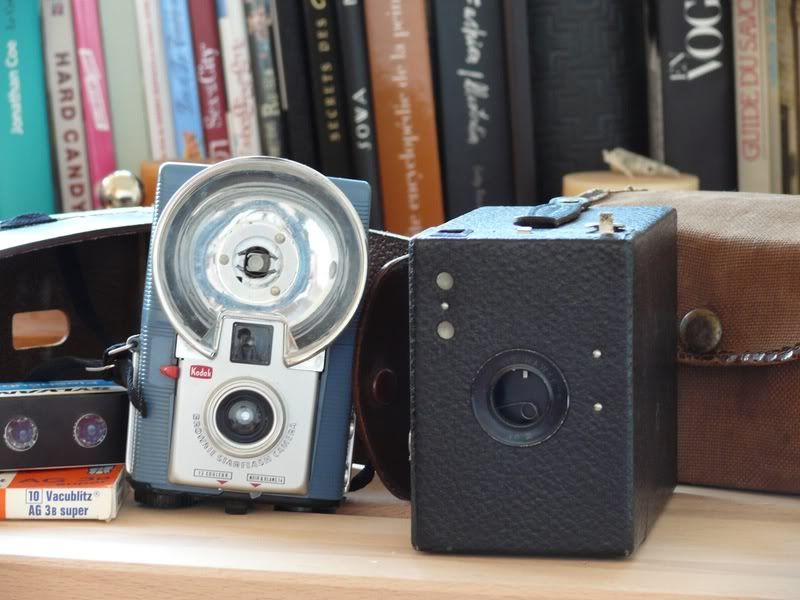 The polaroid without name.

Because their name are the name of their first owner. And for the last one, it's mine, so I'm looking for a name, any ideas?
And I didn't present the real photographer of these pictures. It's my
daily one
, the one I use every day, because it's a digital, so it's the cheapest. But I love it.
Voilà for the presentations, I'll tell you more about them later...