mercredi 16 décembre 2009
mardi 8 décembre 2009
Here I am. I just came back from my trip at the top of the world... It was amazing! I just copied the following sentences from my little notebook. Follow me...
With Amrit we finally took the train. Departure at 2pm from Delhi to 21 hours with soldiers as company!
Arrived at Siliguri (Bengalore). A taxi is waiting for us for 4h30 of montains roads to Gangtok. We saw a lot of monkey on the road and down, in the valley, the river. Teesta.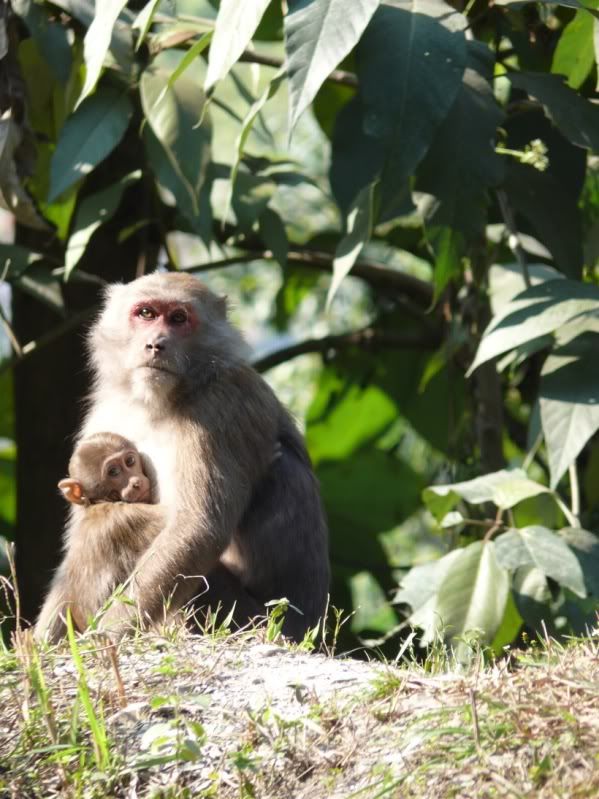 Woke up at 6am to go to pray in a buddhist monastry. Then breakfast and walk. Went to the Tibetology museum and walk in town.
Lungtuk, village of Amrit's family. Wonderful landscape. Eden Garden/The Jungle's book.
Morning, went to the cousins/neighbours.
Afternoon, shopping. The cinema is closed. We'll go to see 2012 tomorrow.
Evening at the hotel
Rendez-Vou
s with a friend of Amrit, Saunam.
Perferct blue sky. I finally can admire the Khangchendzonga (3rd highest summit of the world). With Amrit we go to differents spots to see it. Then, we went to the orchids museum and the temple close by the Palace. Long walk to go down town.
Afternoon, 2012. In the worst cinema of my life. Interesting experience.
Afternoon, zoo. It's so sad!
I finally do my homework and send a serie of postcards, I hope they'll get their destination! With Amrit we are starving and we order too much for lunch, but everything is delicious!
Afternoon, we save a puppy.
Went to the 'small' monastry of rumtek. We are lucky : the monks are rehearsing for the Cham-dances. They let us stay and offer us some tea (meaning melted salted butter). It's quite awful but I have to drink it, no choice. Then we went to the big monastry. The army is there and they don't let me in. I must have a terrorist face... ?
Nothing special on the next days. The weather was very foggy and it was hard for me to take pictures. I started to get bored and as or departure from Delhi, our departure from Gangtok has been rescheduled several times. We finally left yesterday morning. I took some meds for the road and we reached Siliguri just in time. Unfortunately, our train didn't. And we had to wait for more than an hour. The train journey has been quite awful, long and painful. I won't tell the gross details and we finally reached Delhi at noon today. Voilà!
PS/my films have not been developped yet, so maybe I'll change this article soon, I'll let you know...
Publié par

cloa
à 04:37
Aucun commentaire: