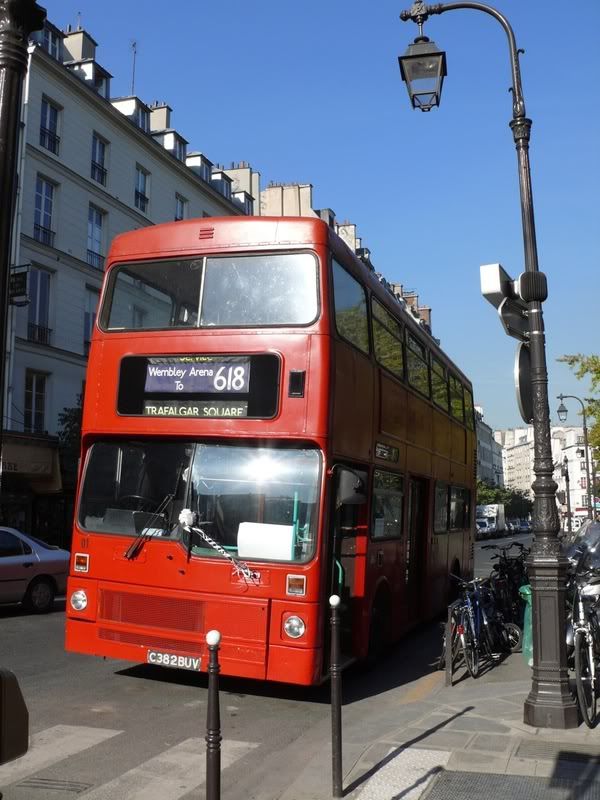 This is the kind of thing I love with Paris. Very unusual, an Imperial bus in the
Marais
. Apparently it was for a wedding...
I had an appointment with Pierre around noon just before the Mac Donald's of
la place de la Republique
. We were hungry but we've prefered to go to the Japanese of le Marché des Enfants Rouges, better and healthier. It's at ten meters of my office but it was nice to come here not for work.