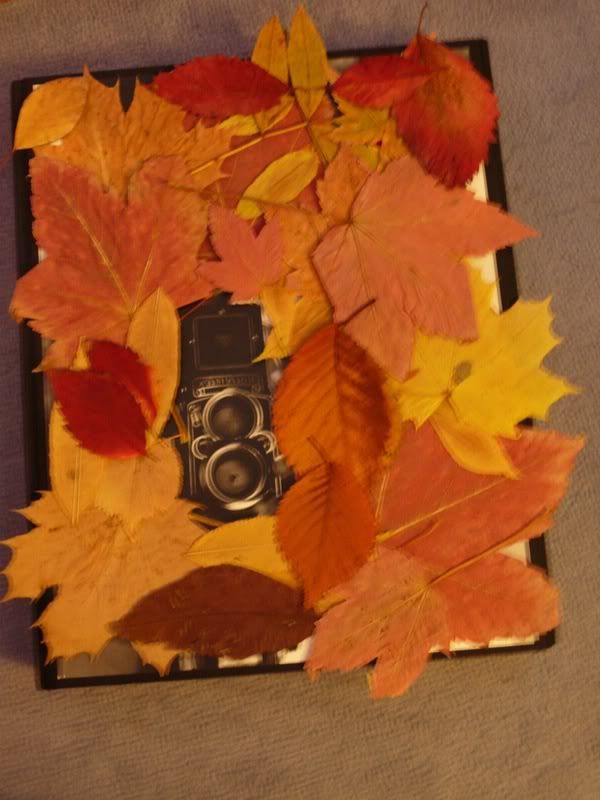 There is a bit more than a month, I came back from Paris and I realized that Fall was here! I'm so used to have a very short Fall, somewhere between mid-November and Winter...
     Anyway, the weather was wonderful on that day and the light in the leaves was magnificent... I've collected every red and yellow things, without to know what I'll do with, and once I've been in my cocoon, I put everything in the biggest book I had : a dictionary, of course. The point is that the dictionary wasn't mine and it has been a problem. And then I've seen the beautiful book of Richard Avedon I had for my birthday, it took care of them until today because I've decided they were dried enough (I mostly needed the room for the orchids which were just fallen), so I took them out.
     But, in turning the pages, I realized that some of them suit very well with the piece of art of the famous photographer, and it was pretty funny because the tittle of that book is 
Mise en Scène
.
     Result: chance immortalization.